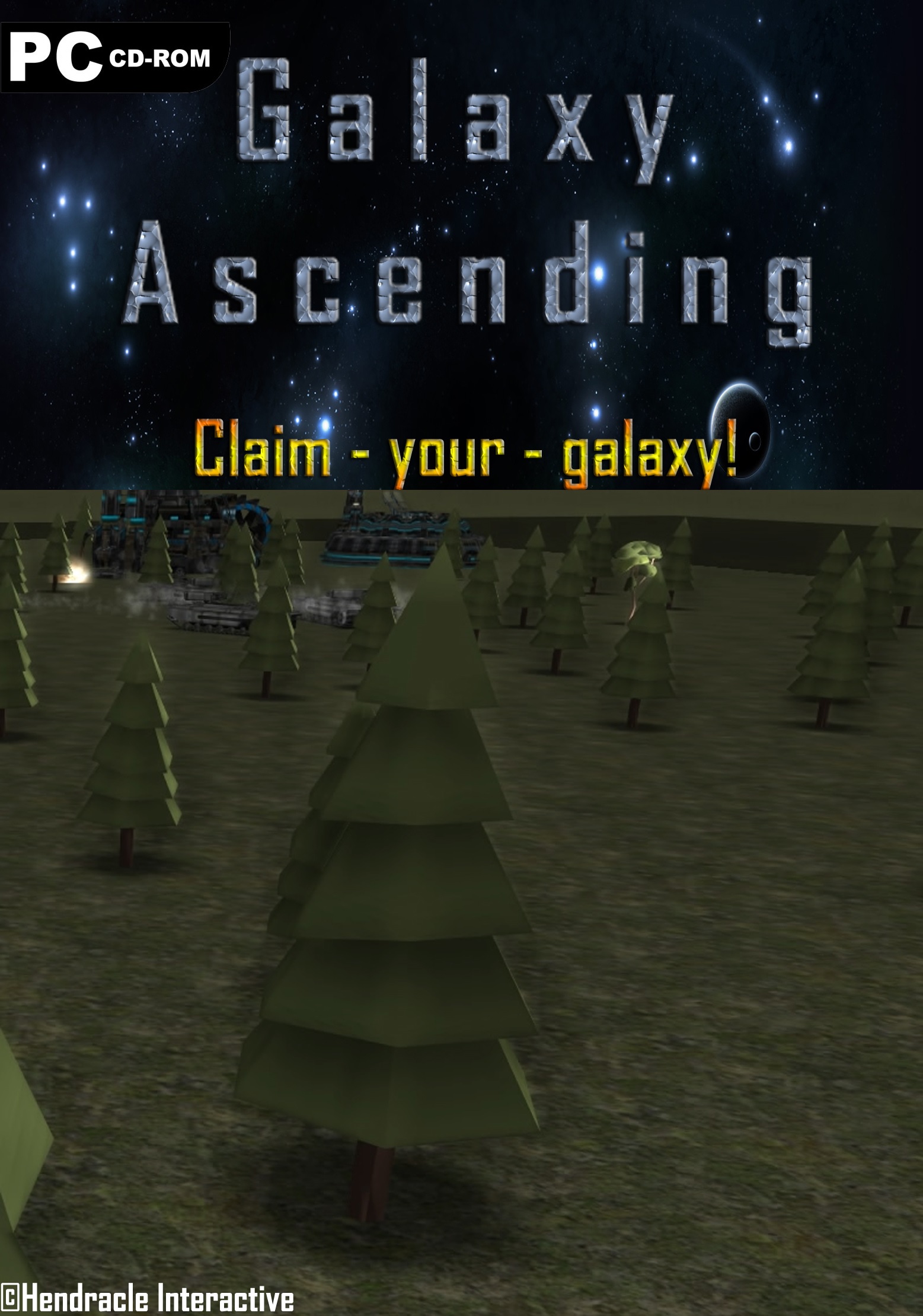 Galaxy Ascending
A downloadable game for Windows
Over 10 Exciting missions that will push the very best out of you, with levels fairly easy to levels almost impossible to win!
Galaxy Ascending is a real time strategy game under development, the idea of the game is to make a strategy game of massive proportions. New content will be released regularly such as new units, new maps, fixes, optimilizations, performance upgrades and much more.
Please note the current version is the alpha version. Expect some bugs and balance issues. This will all be fixed and you will able to update your game at any time. The advantage of buying the game in alpha/early version is that you will unlock ALL future content for free as well. Also the massive expansion packs that we are planning to release.
Features we plan to release:
Space battles.
Lots of map packs.
Lots of new units including walls and shields.
Updates to let everything look better, wallpaper, artwork, main menu, etc.
New updates will be released on a regular basis, if you own the game we will be happy to listen to what you like or dislike, please send your review to info@hendracle.nl
Do you have any tips, ideas or suggestions? Please send an email to info@hendracle.nl
---
Galaxy Ascending direct combat expansion pack:
Engage in a fight with a premade army/battlefield.
3 interesting missions that will take about 5 minutes each, along with a demo from the Galaxy Ascending game.
Download for FREE here:
https://hendracle-interactive.itch.io/galaxy-ascen...
----------------------------------------------------------------------------
30-10-2016
We would like to inform you of a huge content update, a mission pack is on the way with 3 new missions and tons of new units, such as mobile artillery, stationairy artillery, fighters, bombers, tanks and more. Happy Halloween :)
-----------------------------------------------------------------------------
01-01-2017
We will release another DLC pack very soon, this will include a few new units and some new missions. But also a skybox will be implemented in the game. Here is the trailer for the DLC:
Download
Click download now to get access to the following files:
Galaxy Ascending 1.0.0 Alpha.zip
101 MB
Galaxy Ascending Mission pack 1.zip
78 MB
Comments
Log in with itch.io to leave a comment.
are u still working on this game?
No sorry, I stopped working on it a long time ago.
is it play able? would i enjoy it if i were high? im really high and my afternoon depends on !!!!!! it lol i put the exlpination marks in the wrong place
---New free DLC will be released soon, here is the trailer---
Official Developer website: www.hendracle.nl

Please leave your review in the comments section, this can help to improve the game. Feel free to send tips/ideas/suggestions to info@hendracle.nl